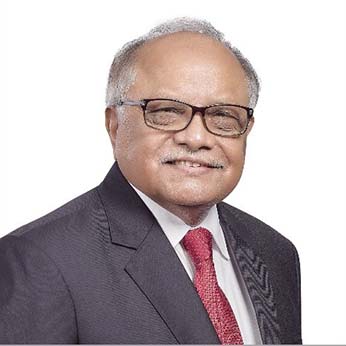 Mr. Golam Mainuddin
Director, IIFC & Chairman, British American Tobacco Bangladesh Company Limited.
Mr. Golam Mainuddin has been the Chairman of British American Tobacco Bangladesh since August 2008. After obtaining his Master of Science degree from Dhaka University, Mr. Mainuddin pursued the first 30 years of his career in the agro-based industry followed by corporate management over the next decade. He was a Tea Garden Manager at Duncan Brothers from 1969 to 1982, and then joined BAT Bangladesh to soon become the Head of Leaf in 1985. He was appointed to the Board of Directors in 1986, and was given the responsibility of Deputy Managing Director in 1997. Over the 26 years in BAT Bangladesh, he was instrumental in achieving self sufficiency in tobacco production with strong focus on quality improvements to meet the international standards required for domestic use and export purposes while driving wider introduction of Bangladeshi Tobacco in the world market. He played a key role in popularizing the tree plantation program of BAT Bangladesh, which was greatly recognized throughout the country.
Mr. Mainuddin also serves as an Independent Director and the Chairman of the Audit Committee of Advanced Chemical Industries (ACI) Bangladesh, Director of Apex Adelchi Footwear and the Infrastructure Investment Facilitation Company (IIFC) at the Ministry of Finance, Bangladesh. He also served as the the Director of Federation of Bangladesh Chambers of Commerce and Industries (FBCCI), a Committee member of Metropolitan Chambers of Commerce and Industries (MCCI), and an Executive Committee member of Bangladesh Employers Federation (BEF). He was declared as CIP (Commercially Important Person) by the Government of Bangladesh for the year 2010 and 2012.